Gynecomastia Surgery
Video:
Dr. Adrian Lo discusses Gynecomastia

Dr. Adrian Lo talks about treating Gynecomastia and the many benefits of undergoing this surgical procedure.
---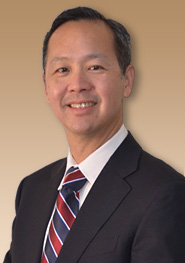 Philadelphia plastic surgeon Dr. Adrian Lo understands that if you are a male with enlarged breasts, called gynecomastia, you are unhappy with your appearance, body image and may lack confidence. You also feel uncomfortable in certain social situations and avoid swimming, going to the beach, working out at the gym or taking your shirt off, even though it's hot outside.
Until now, you have felt that your only option was to hide the problem under baggy t-shirts, tape your chest or wear a tight binder. Or, you might have tried to take pills found on the internet that promise to get rid of your gynecomastia or man boobs. Dr. Lo wants you to know that no pill will effectively treat male breast enlargement or gynecomastia. Surgery is the only treatment that actually works, and Dr. Lo has helped men from age 13 to 65 finally feel comfortable with their look through male breast reduction surgery or gynecomastia correction surgery.
It is becoming increasingly popular for men who suffer from gynecomastia to undergo male breast reduction surgery to correct the problem. Many patients seeking male breast reduction surgery in Philadelphia or the surrounding area turn specifically to Dr. Lo to perform the procedure because of his dedication to treating gynecomastia, extensive experience with all types and severity of the condition, and his personal attention to his patients.
What is gynecomastia?
Gynecomastia is the scientific term for enlarged breasts in males. The enlarged tissue is underneath the nipple and areola and the surrounding area. It is a combination of both glandular tissue and fat.
How can Dr. Lo treat it?
Dr. Adrian Lo is a renowned provider of male breast reduction surgery, treating gynecomastia patients from Philadelphia, New Jersey, Delaware and beyond. He is an expert gynecomastia specialist and has devoted a large part of his practice to treating gynecomastia patients. Dr. Lo's goal is always to minimize scarring and give you the best result possible.
With male breast reduction surgery, you not only gain a sleeker and more normal chest profile, you also regain self-confidence and can lead a normal life no longer worrying about the appearance of your chest. If you have puffy nipples, they will be corrected and the nipple/areola will be smaller and flat.
Am I a good candidate for gynecomastia treatment?
If you are a healthy man who no longer wants to live with enlarged breasts, you are a good candidate for male breast reduction surgery. Dr. Lo meets with each patient personally to determine if he is a suitable candidate for the procedure.
The extent of the surgical procedure depends on the extent of your gynecomastia. Most patients will need a combination of advanced liposuction for sculpting and contouring the chest, with glandular removal which is called subcutaneous mastectomy. Some patients may require skin removal as well.
Dr. Lo has found that more than 95% of his male patients are happy with their gynecomastia correction surgery.
To learn more about gynecomastia surgery or to schedule a personal consultation, please contact Dr. Lo by calling (215) 829-6900.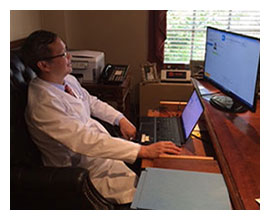 SKYPE CONSULTATIONS are available for our long distance patients who cannot make a consultation in person, please contact our office to set up your skype consultation with Dr. Adrian Lo.