Why Choose Dr. Adrian Lo
With many Philadelphia male breast reduction plastic surgery doctors to choose from, you may wonder what sets Dr. Adrian Lo apart from the rest. Dr. Lo is a well-trusted plastic surgeon who is committed to exceeding his patients' expectations with personal care, sophisticated surgical techniques and exceptional aesthetic results. With extensive plastic surgery training and more than 20 years of experience, Dr. Lo is a leading authority in the field of cosmetic surgery and male breast reduction surgery.
Video: Meet Dr. Adrian Lo and his Team
Dr. Lo offers you real plastic surgery with real results — no gimmicks. He also provides you with the best in patient care at great prices that you can afford. Dr. Lo wants to make gynecomastia surgery accessible to you, and he wants you to feel comfortable during the whole process and completely satisfied with the results.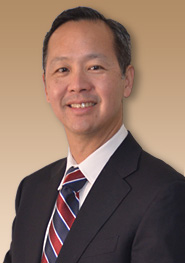 Dr. Adrian Lo's Training & Qualifications
'TOP DOC' – Philadelphia Magazine 2001, 2002, 2003, Board Certified Plastic Surgeon since 1991,
Plastic Surgery Board Certifications:
1993 American Board of Plastic Surgery
1991 Royal College of Physicians and Surgeons of Canada
Additional Certifications in the following techniques:
Endoscopic Surgery, Ultrasonic Liposuction, Laser Surgery
Professional Affiliations:
American Society of Plastic Surgeons
American Society of Aesthetic Plastic Surgery
American College of Surgeons
Alpha Omega Alpha Honor Society
Attending Physician:
Clinical Instructor:
Former instructor to surgical residents/plastic surgery fellows at Pennsylvania Hospital
Assistant Professor of Plastic Surgery at Temple University Medical School from 1991-1997, Philadelphia
Medical Doctorate: magna cum laude University of Western Ontario, Canada Surgical Internship: University of Toronto, Canada Plastic Surgery Residency: University of Western Ontario, Canada
Additional Postgraduate Plastic Surgery Fellowships:
Oral & Maxillofacial Surgery, Louisiana State University, New Orleans LA
Craniomaxillofacial Surgery, Providence Hospital, Detroit MI
A Commitment to Excellence
Awards & Recognition: Plastic Surgery Research Council First Place Award
Publications: Over 50 published articles on topics ranging from craniofacial to cosmetic surgery
Continuing Education Interests: Facial Rejuvenation and Endoscopic Brow Lift, Laser Surgery, Minimal Incision Transaxillary Endoscopic Breast Augmentation and Abdominoplasty, Ultrasonic Tumescent Liposuction, Power Assisted Liposuction (PAL)
Media Appearances: Dr. Lo has been recognized nationally and internationally for his plastic surgical work and has on numerous occasions appeared on radio, TV and print media including CNN, CNBC, USA Today, Men's Health Magazine and the Philadelphia Inquirer. Dr. Lo is an attending physician at Pennsylvania Hospital which is located in Philadelphia. He has served as a clinical instructor for surgical residents and plastic surgery fellows at Pennsylvania Hospital.
Dr. Lo is a member of many prestigious professional organizations, including the American Society of Plastic Surgeons and the American Society for Aesthetic Plastic Surgery.
Contact Dr. Lo
To learn more about Dr. Adrian Lo's credentials or gynecomastia surgery and to schedule a personal consultation please contact Dr. Lo's office by calling (215) 829-6900.