Risperdal Lawsuit and the Link to Gynecomastia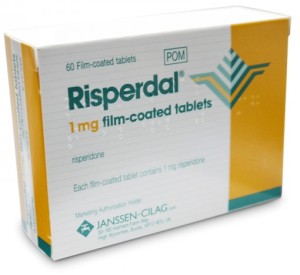 Risperdal (risperidone) is an antipsychotic drug approved by the Food and Drug Administration in 1993 for the treatment of adult schizophrenia. In 2006 and 2007, the FDA approved other indications for Risperdal including schizophrenia in children, bipolar disorder in adults and children and behavioral disorders caused by autism in children.
Risperdal and Breast Development in Boys
Gynecomastia is enlargement or development of breast tissue in males. Most males have a small amount of breast tissue but there are conditions and medications that can cause the breast tissue to grow or enlarge. The growth of the breast tissue and development of female-like breasts is extremely disturbing in boys and male adolescents. This development of extra breast tissue is called gynecomastia and is a permanent change that will require surgical removal by an experienced plastic surgeon. Gynecomastia has been attributed to Risperdal's stimulation of prolactin, a hormone common in women who are pregnant or nursing. Male adolescents or boys who develop breast tissue suffer not only physical changes but also severe emotional trauma. The adolescent boys avoid taking their shirt off, do not go swimming or to the beach, avoid gym class or the locker room, wear loose fitting clothing or even bind or tape their breasts flat and are shy and withdrawn. Occasionally the breast tissue may also be tender or painful.
Risperdal, FDA Actions and Lawsuits
Risperdal became one of the most popular antipsychotic medications in the United States. However it also had many problems and complications. Risperdal was inappropriately marketed for unapproved uses in children and adults by the company (Janssen) for conditions such as ADHD, chemical restraint and schizoaffective problems. It was noted as early as 2001 that Risperdal was harming patients. In 2001, there were reports of gynecomastia development and these reports continued until 2007. The FDA were aware of the reports but did not change the Risperdal labelling. There has been ongoing litigation throughout this times which may finally reach a conclusion. The company has settled cases worth millions of dollars with 36 states, the U.S. Department of Justice and male patients suffering from gynecomastia.
Dr. Adrian Lo, Gynecomastia Specialist
It is rare to find a plastic surgeon that specializes in the treatment of gynecomastia. Gynecomastia literally means "women breasts." Dr. Lo has devoted a significant portion of his cosmetic surgery practice to the surgical treatment of gynecomastia, or "man boobs." Dr. Lo is the premier gynecomastia specialist in Philadelphia and the Delaware Valley area, treating patients from Pennsylvania, New Jersey, New York, Delaware and beyond. Dr. Lo sees males of all ages from 13 to 80 with gynecomastia and treats them successfully with a combination of glandular removal (called subcutaneous mastectomy) and liposuction for shaping and contouring. Dr. Lo has treated hundreds of patients whose gynecomastia has been caused by medications such as Risperdal, restoring a normal-looking male chest for them.
Timeline for Restoring a Normal Chest
Call (215) 829-6900 for an immediate consultation. Appointments will be made at your convenience. Please allow at least 45 minutes for your visit with Dr. Lo, when you meet with the doctor personally.
Your consultation — During your consultation with Dr. Lo, he will ask about your history of gynecomastia, when it started, the circumstances of your Risperdal treatment and how it affects you. He will exam your chest and give you his evaluation. Surgery is the only option to completely and permanently remove the breast tissue. There is no "magic" pill or medical treatment to reverse or improve your gynecomastia. Diet and exercise will not help. Your surgery will be scheduled about 1 month after your consultation with Dr. Lo, but sometimes may be sooner.
Surgery – Usually, you will require surgical removal of the breast tissue and glands. This is sometimes called "cutting out the glands" and is called subcutaneous mastectomy. The incision, or cut, is made at the edge of the areola from about the 3 o'clock to the 9 o'clock position. Usually this incision heals up beautifully so that you barely see the scar. At the same time, Dr. Lo will perform liposuction to shape and contour your chest because the goal of the surgery is not only to remove your extra breast tissue but to give you a good-looking chest. You will have a small cut in the armpit through which Dr. Lo performs the liposuction. The whole surgery takes about 1 hour and is performed under general anesthesia. The surgery is done as an outpatient at Pennsylvania Hospital or the Pennsylvania Hospital Surgery Center (Tuttleman Surgery Center). There is an experienced team that looks after you. You go home the same day with a vest, ACE wrap around your chest and a small tube or drain in each armpit. Pain is usually moderate and you are given pain relief medication as needed. Most of Dr. Lo's patients will take Tylenol or acetaminophen for pain relief. You are expected to eat and drink normally as you can and to walk around.
Post-op visit – Your first visit after surgery is 2-3 days later. At this visit, Dr. Lo will exam you, remove your dressings and take out your drains. There is no need to worry, the drain removal is not painful. You will be very happy because at this time you will see the results of your surgery and your chest will be flat and normal looking. The incisions or cuts should be healing nicely, and the stitches will dissolve on their own. You will be instructed to wear a breathable compression vest (like the athletic shirts by Under Armour or Nike) to decrease swelling and to provide support for three weeks. Most patients are allowed to drive in 2-4 days. There should be no heavy lifting for two weeks, with normal exercise and gentle chest exercises after three weeks. You may go swimming or to the beach in 2-3 weeks. Dr. Lo encourages chest exercises after surgery to shape the chest area. You may treat the cuts or incisions with scar creams.
Follow up – After the first visit, you will have additional routine follow-up visits with Dr. Lo at 1 week, 2 weeks, 1 month and 3 months. Dr. Lo's patients that live a distance away may follow up with pictures by email or Online Virtual Consultation. During your visits, your healing will be carefully monitored and checked. Your chest will continue to attain its normal shape and contour and be 80 percent healed after the first month, attaining complete healing after about 6 months to one year.
Please go to www.mygynecomastiasurgeon.com/photo-gallery for before and after pictures.
If you are interested in speaking with Dr. Adrian Lo regarding your gynecomastia, please call (215) 829-6900 to schedule your consultation.